by KimLenox on March 27th, 2009
I grew up as an Army brat, so my family moved every three years or so. My parents were really good at setting up "home" very quickly, and part of what made our quarters "home" were pets.
And so I've grown up feeling like they (and apparently, lots of pet hair) were a necessary part of a household. I love my pets! They are quiet little anchors, in an otherwise busy, hectic life. They calm me down on bad days, and remind me everything is going to be just fine.
Here's my crazy cast of pet characters –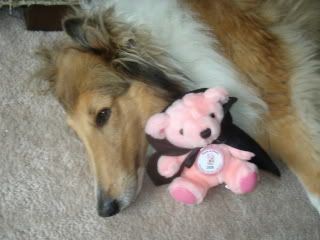 This is Duke, my collie who thinks he's a cat.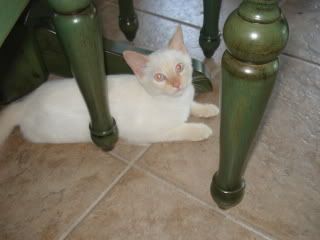 And this is Tango. Tango likes to lay draped over both of my arms as I type.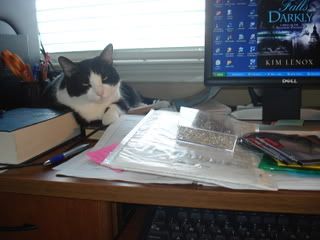 This is Sophie, my tuxedo cat. She's my talker.
And then there is Oscar …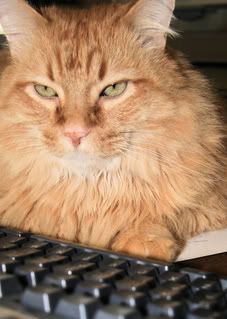 Oscar and I were featured in an issue of CAT FANCY magazine last year about Novelists and their Feline Muses.
I hope you all enjoyed meeting my pet crew!
And on another subject — my "little" brother (the Major!) left for Iraq today. I'm really proud of him, and will be counting the days until he comes back home. Lots of love and HUGS to you BRO!