by KimLenox on July 31st, 2009
Then you are boring! Have you ever heard that phrase? I must not be boring because I'm never bored. There's always something to do. I work a full time job, and I've got a family–two kids, a husband, three cats and a collie. Between work/family/writing/life! there isn't a lot of spare time.
But I like to go! This weekend we'll spend one night at a beachhouse with friends, and the next in the city seeing Phantom of the Opera (because it's my wedding anniversary!).
I do love to cook, and bake (cranberry-orange bread below).
I collect old linens, recipe books, polish pottery, old (green!) Fiesta Ware and other "old stuff" that catches my eye. I've learned how to do ceramics. I've attempted–and failed–at crochet. I can sort of sew. (Eeek!) I'd love to try my hand at pottery, and at making jams and jelly.
We like to spend time outside making bird, butterfly and toad habitats, grilling, hanging out with friends and I really, REALLY love to admire the results of my husband's green thumb!
I don't do much for the garden myself other than dump the kitchen remnants into the compost bucket, and…um, add empty wine bottles to our bottle tree. All in all, I don't really have any one go-to hobbie. But I like to try everything out. Everything, but probably SKYDIVING.
I guess overall my favorite pasttime would be: Family. Being present, in the moment, and making memories.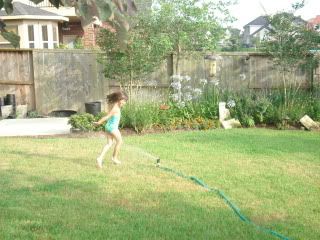 What about you? Do you have one hobby that you love, or is each day a new adventure?